pixels.js Demoing Tool
Upload any image, and watch pixels.js filter your image! Great for testing out filters.
Filters Available
From electric, cyberpunk filters to pastel tinted filters and everything in between, Pixels.js has a filter to show your image's unique flair.
Vintage
From 1920s glamour to Parisian chic, from subtle violet tints to greyscale filters, vintage filters can help bring your photo back in time.
Retro
Faded hues, noisy filters, and glam tints encompass the retro filters on offer. We've got all the 1980s Retro Chic filters you've been looking for..
Cyberpunk
Electric effects and maximum noise dominate the cyberpunk filter collection.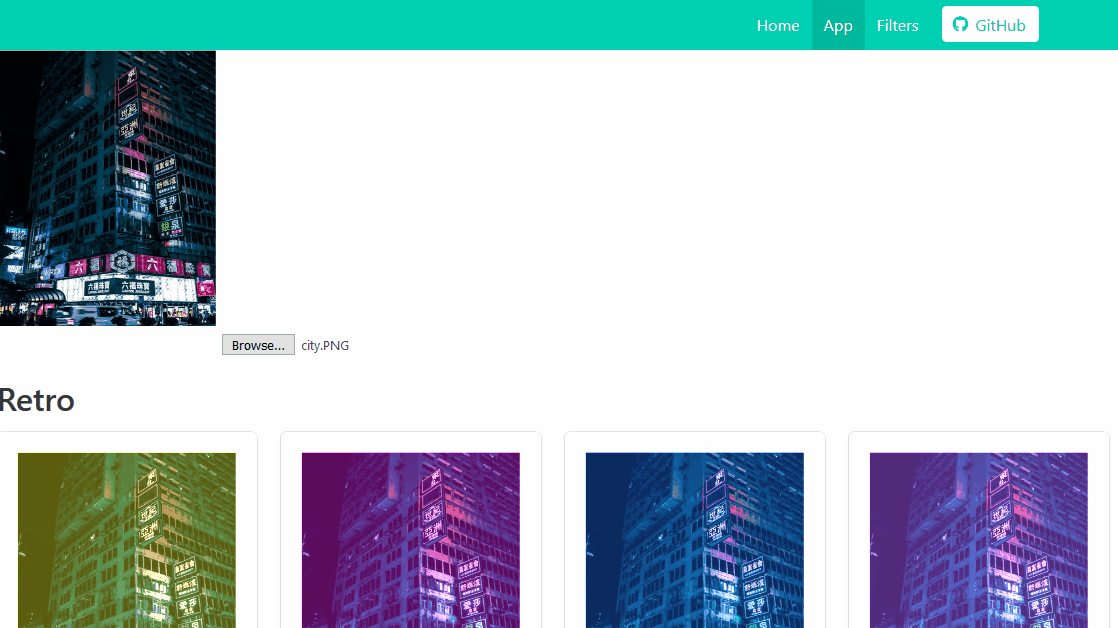 Pixels.js is always improving
and we're always adding new photo filters.
If you'd like to contribute, we're open-source, MIT-licensed, and always ready to accept pull requests.
Compatible with these technologies